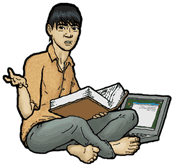 Sorry, 244001 is not valid.
If you arrived at this page by:
clicking a link on a cached page at a search engine or external website;
manually entering the URL;
visiting a "favorite" link you stored earlier; or
attempting to rip this site by enumerating all IDs (shame on you);
then please be advised that the page you are looking for no longer exists.
This is because our database is a living, growing work, which changes and improves almost daily, thanks to user suggestions and other corrections and new additions applied by our editorial staff. Often, existing entries are merged with other entries or deleted, in order to improve the accuracy of our information.
Please search again using the search tools on our website.